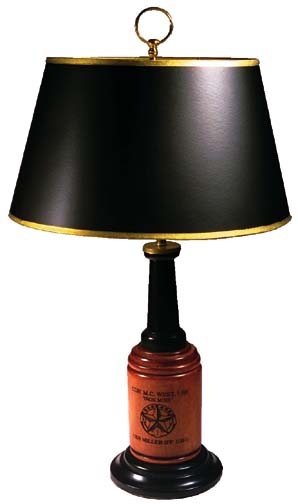 Lamps
COMMAND PRESENTS offers an extremely handsome laser engraved lamp that is a beautiful addition to any office or den. These lamps are 24" high with a 6" base. The shade has a black satin finish, trimmed in gold. Lamps can have one or two designs lasered on them.
Pricing: Lamps cost $220.00 and shipping is $45.00 to any CONUS address. A second laser engraving costs an additional $30.00.
To order please give us a call or fill out the form below.
---
Lamp Order Form
---